We carry a variety of adjustable beds to fit your sleep comfort needs.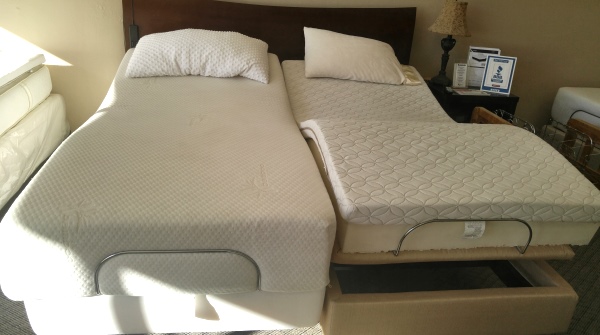 How do you choose? Come in and try one out, then chat with us about what you need. Our adjustable bed experts will help you choose the one that is just right for your sleep needs.
We make mattresses to fit...mattresses that help give you the very best sleep...that have that "aahhh" factor! Learn more: click here. Or, call 405-235-1142.