We provide you with a full range of linens to enhance your sleep.
Our products include: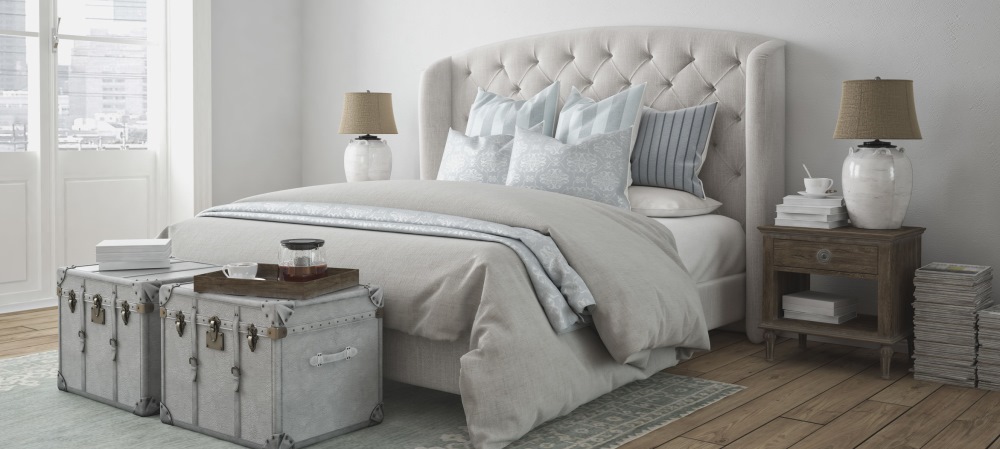 Our popular PureCare Collection

includes

-

The Soft Touch TENCEL Modal Collection of 7 restful colors. This collection delivers plush, ultra-soft comfort that's lightweight and gentle on your skin for the coziest sleep experience.

The Supima Cotton Collection of 4 restful colors. These renowned cotton linens offer breathable, soft comfort.

For pillows, the Cooling Collection offers premium support with crisp, clinically proven cooling relief that lasts throughout the night.

The Hybrid Collection of pillows offers a combination of classic pillow infused with innovative wellness-focused materials for cozy, customizable comfort.

The Memory Foam & Latex Collection of luxury pillows provides contouring, reserved response support, and soft, reliable comfort to match your sleep needs.

Pure Silk Pillowcases give you the gift of luxury with the invigorating experience of 100% Mulberry silk, renowned for helping your skin and hair retain vital hydration throughout the night. These popular silk pillowcases are designed with an exceptionally smooth and sleek feel, making it the perfect bedding essential to add to your collection.



Rayon from Bamboo -
Silky soft rayon from bamboo, with a clean, crisp, comfortable feel. Perfect for sensitive skin. Hypoallergenic and odor resistant.


Duvet Set, Sheet sets, Pillow sets





Brushed Microfiber -
Super soft, brushed microfiber, stain and wrinkle resistant, oversized dimensions
Cotton Blends -
Soft, cozy feel of pure cotton, exceptional value, thick elastic

Products include a two-sided weave design from Malouf that features soft cotton on one side and wrinkle-resistant ply on the other side.

Shop from a large collection, including 600 TC




Tencel -
Ultra-soft, perfect for sensitive skin, with deep pockets, moisture wicking material.


Cotton -
Soft, strong, and breathable, pill resistant, deep pockets, includes

Supima Premium Cotton from Malouf: Single-ply 600 thread count, sateen weave, 35% longer fibers, 100% American-grown, top 1% of cotton in the world.

600 TC Egyptian Cotton: Beautiful, single-ply sateen weave, ultra-deep pockets, long-staple authentic Egyptian cotton.



Linen -
Comfortable, soft, and light


French Linen: 100% French linen, with a vintage wash, soft and light. Pure linen from flax grown in France. Revered among the highest quality in the world.

French Linen Duvet Set and other sets





Italian Sheet Sets -
These are woven in northern Italy from 100% Egyptian cotton percale. Then, they are hand finished and tailored by Italian artisans.


Artisan Sheet Sets - Have a luxurious drawn thread hemstitching.



Bed-in-a-Bag -
These all in one bedding essentials kits include range are extremely practical and comfortable.

From reversible, hypoallergenic, down filled, with many selections to choose from.



Comforters -
From Down alternative Microfiber comforters to Down blend comforters. Ultra soft, warm, enduring. The down alternative is hypoallergenic.
PRICES - Our prices range from:

Tencel Sheets $90 -$129 (queen & king)
Microfiber Sheets $49 - $84
Modal Sheets $96 - $160
You can see more of our linen products in our ONLINE STORE.
Click here to view & shop our Linen Products.