We provide you with a full range of linens to enhance your sleep.
Our products include: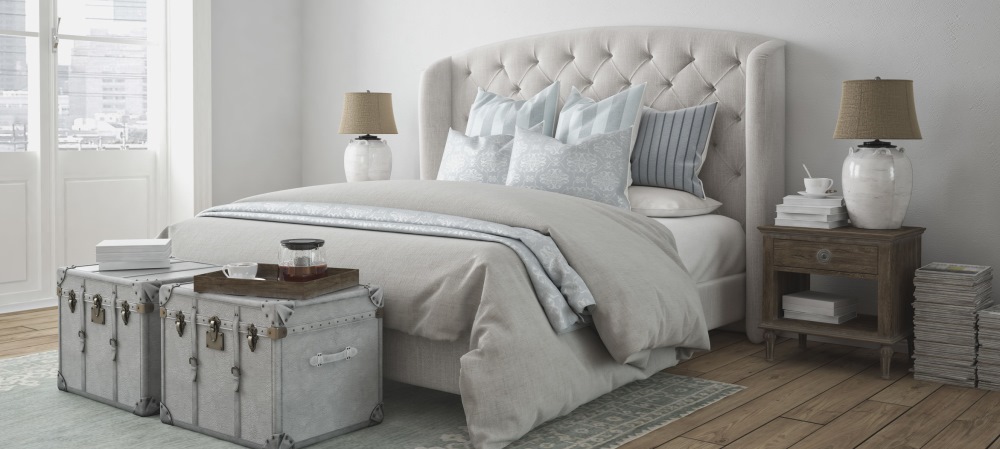 Rayon from Bamboo - Silky soft rayon from bamboo, with a clean, crisp, comfortable feel. Perfect for sensitive skin. Hypoallergenic and odor resistant.


Duvet Set, Sheet sets, Pillow sets





Brushed Microfiber - Super soft, brushed microfiber, stain and wrinkle resistant, oversized dimensions
Cotton Blends - Soft, cozy feel of pure cotton, exceptional value, thick elastic

Products include a two-sided weave design from Malouf that features soft cotton on one side and wrinkle-resistant ply on the other side.

Shop from a large collection, including 600 TC




Tencel - Ultra-soft, perfect for sensitive skin, with deep pockets, moisture wicking material.


Flannel - We even carry Portuguese Flannel! This flannel is made from 200% cotton, is velvety-soft, warm, pill-resistant, and crafted in Portuguese mills.


Cotton - Soft, strong, and breathable, pill resistant, deep pockets, includes

Supima Premium Cotton from Malouf: Single-ply 600 thread count, sateen weave, 35% longer fibers, 100% American-grown, top 1% of cotton in the world.

600 TC Egyptian Cotton: Beautiful, single-ply sateen weave, ultra-deep pockets, long-staple authentic Egyptian cotton.



Linen - Comfortable, soft, and light


French Linen: 100% French linen, with a vintage wash, soft and light. Pure linen from flax grown in France. Revered among the highest quality in the world.

French Linen Duvet Set and other sets





Italian Sheet Sets - These are woven in northern Italy from 100% Egyptian cotton percale. Then, they are hand finished and tailored by Italian artisans.


Artisan Sheet Sets - Have a luxurious drawn thread hemstitching.



Bed-in-a-Bag - These all in one bedding essentials kits include range are extremely practical and comfortable.

From reversible, hypoallergenic, down filled, with many selections to choose from.



Comforters - From Down alternative Microfiber comforters to Down blend comforters. Ultra soft, warm, enduring. The down alternative is hypoallergenic.
PRICES - Our prices range from:

Tencel Sheets $90 -$129 (queen & king)
Microfiber Sheets $49 - $84
Modal Sheets $96 - $160
You can see more of our linen products in our ONLINE STORE.
Click here to view & shop our Linen Products.